Drive Competitive Advantage
with the Enterprise-Scale Graph Data Platform for Advanced Analytics and Machine Learning
Advanced Analytics, AI and Machine Learning with
Graph
Scalable
Graph Analytics

for All
TigerGraph delivers the power of a scalable graph database and analytics platform to everyone -- including non-technical users.
Start in minutes, build in hours and deploy in days with the industry's first and only distributed graph database-as-a-service.

Our powerful graphical user interface integrates all the phases of graph analytics into one easy-to-use application.
Unleash the Power of a
Graph Database
Some Proven Industry Use Cases for
Graph
"Graph has de-siloed our business - once you create data that crosses boundaries you foster collaboration. That comes from the existence of a graph database that allows us to talk about meaningful information."
"We recently switched to TigerGraph from another graph store and we went through a POC and evaluated multiple graph offerings. Switching from the other graph store to TigerGraph led to a 77% reduction in infrastructure operating cost."
"Our flagship use case is the member(customer) journey. We have multiple businesses such as medical, dental, and life insurance. Each of these businesses has its own systems and data. This is the first time that all of this was brought together on one screen and that was transformational."
"We have a large distributed graph with over 5 billion vertices and 7 billion edges. Every single day we make up to 1 billion updates. Everytime we run our Identity Resolution Algorithm we create 300 million more vertices and a billion more edges. We need to be able to scale horizontally and TigerGraph allows us to do that"
"Once we have everything built in graph, we can react to changes in real-time. Graph is at the center of everything we do"
"With TigerGraph we can join sources of data together and make connections within the data that previously we couldn't. We can now answer questions that, for the last 20 years, we didn't think were possible to ask."
"The value of graph, with AI algorithms on top, is that not only can we monitor an enterprise, we can predict - and that allows us to avoid problems before they happen."
"Having a purpose within the customer journey can only be built on top of a graph. You have to have so much data integrated to be able to run in real-time - we're talking about billions of data points."
"The fragmentation of the user journey necessitates the need for graph database technology where I can retrieve multiple entries without having to have an endless number of column joints "
Our graph gives us cleaner, better data to feed into our learning algorithms. We start looking at the household level. Not how many times a user has seen an ad on a given device, but how many times they've seen an ad through all their devices. That cleaner data makes the machine learning work better"
"Things will never go back to normal. Disruption is here to stay. Try and understand your supply chains and value chains - and the best tool for that is graph."
"The power of graph + AI is to elevate data to connected data, enrich with semantics as knowledge graph, to streamline and scale our AI efforts, ultimately translating to a personalized experience for everybody"
"We're not having to torture our data to fit the database and then torture our queries to fit the data we've tortured to fit our database - we're doing it in a way that naturally fits the problem and as a result its much, much quicker to execute."
TigerGraph's speed, scalability and graph model have enabled many applications for us that we previously thought were overly challenging.
With 5 billion vertices and 20 billion edges, it's huge data and finding inferences in that data is not easy, but TigerGraph has scaled for us.
TigerGraph's excellent scalability and performance enables us to achieve things we previously could not do, and to better support ongoing investigative work in the process.
"The questions that Graph databases answer are hard to come by in RDBMS or it takes forever. We needed a better tool to find relationships and TigerGraph was just that."
"ML is great for unearthing hidden patterns and enriching data. Graph is perfect for representing interconnections in the data. These 2 components stitch together to give us a complete data processing cycle."
"Using graph technology we are able to track COVID infections in real-time. This is one of the biggest digital transformations during the pandemic."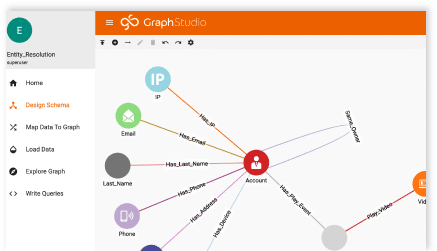 Get a personalized demo of TigerGraph
See the TigerGraph Difference.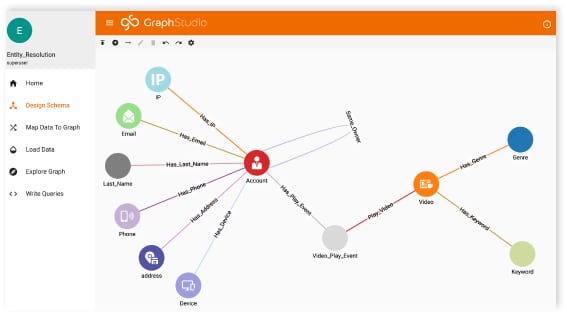 The Next Stage in the Graph Database Evolution