Exact Sciences Increases Market Share and Profitability with a Doctor-and-Product 360 Solution built on TigerGraph
Exact Sciences Corporation is a molecular diagnostics company that focuses on the early detection and prevention of colorectal cancer. The company launched Cologuard in 2014, the first stool DNA test for colorectal cancer. In July 2019, Exact Sciences acquired Genomic Health, a genetic cancer detection company, for $2.8B. The company, headquartered in Madison, WI, had revenues of $1.3B in 2019.
Exact Sciences was looking for a way to market more effectively to medical professionals. This involved identifying the appropriate physicians to reach out for a given use case, the best times and channels to utilize, understanding the role of influencers, and more. Although the company had a rich library of information in its data warehouse, the marketing team wanted a way to uncover insights that were obscured. Exact Sciences realized that relational databases were not up to the task and began searching for a graph database and analytics solution.
Doctor & Customer Journey—Where have
they been and where are they going
Hidden Churn Data—Lack of movement,
feedback
Churn Avoidance—Customers who have
left, quit product/service
Time—History, points, marketing and
locations
Positive Intervention—Effort to avoid
churn campaigns
Geographical View—Locations, clinics and
doctors for region impact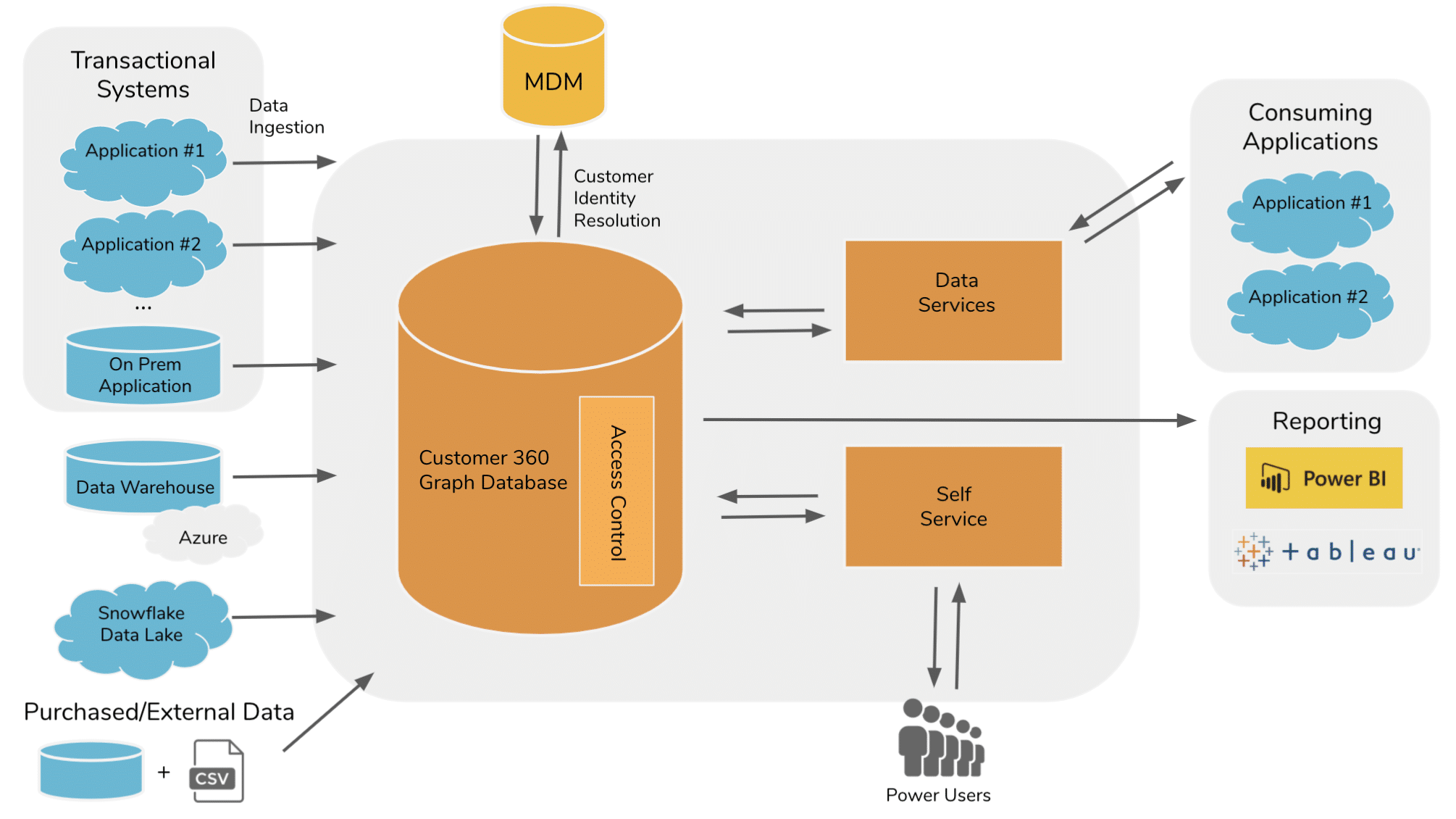 After evaluating software from Amazon Neptune and Neo4j, Exact Sciences selected TigerGraph to provide a graph database and analytics. Exact Sciences exports data from its Snowflake warehouse to TigerGraph using an Apache Spark connector, along with data from HubSpot, Microsoft, Salesforce, and other applications. Once the data is in TigerGraph, a combination of deep link analytics and pattern matching identifies causality and recommends next-best-actions. Exact Science uses a visualization toolkit from Expero to provide its marketing team with dashboards that make data interpretation easy.
Connected Data Analytics for Analyzing Relationships
Product – All interactions, doctors and clinics with products and relationships
Transactions – Product orders, amounts, locations, types of orders
Actors – Doctors, clinics, patient interactions with products and services
Locations – Physical locations, corporate entities, zip codes
Marketing Events – Trade shows, marketing events, training and information sessions
Territory – Customer, doctor and clinic interactions with regionality and sales efforts
"Each of the swimlanes is a different touch point, a different way that we interact with our customer. In traditional data analytics, I would say that this is very hard to achieve, but bringing everything together into one particular view, to see what actually made a difference, really means a lot. This is the power of graph."
Sharat Endapally, Data Engineering Manager, Exact Sciences
The Exact Sciences marketing team is accomplishing more, because of the insights and recommendations that TigerGraph enables, and they are doing so easier than ever before. Best of all, by communicating more effectively with medical professionals about its products, Exact Sciences is improving the early detection and prevention of colorectal cancer.