CLOUD-BASED GRAPH DATABASE
Graph Analytics for All
Choose your preferred cloud platform or try it free, no credit card required.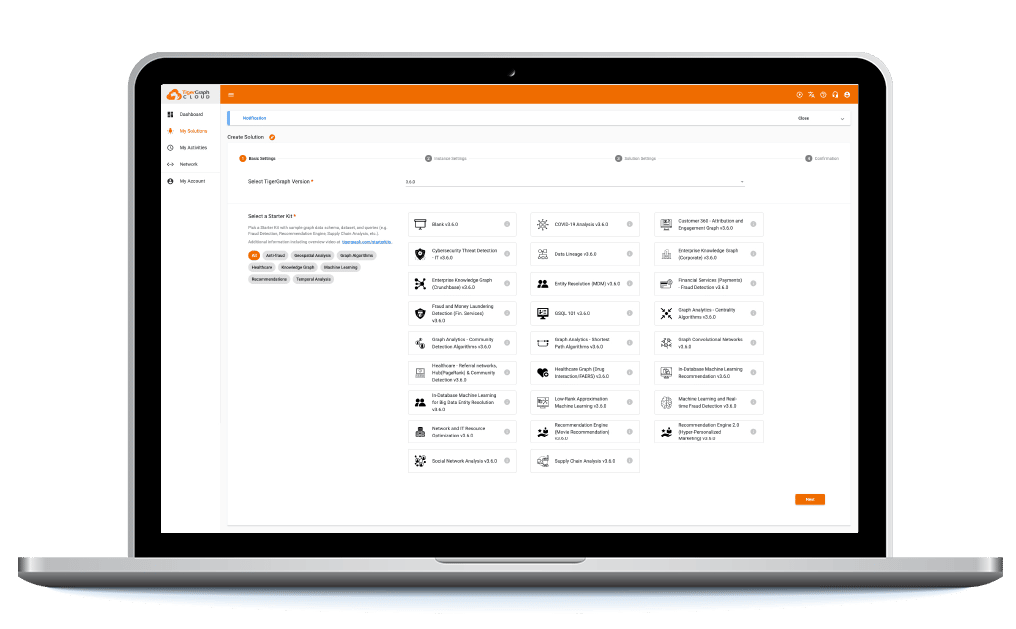 TigerGraph Cloud, the industry's first and only distributed native graph database-as-a-service, helps accelerate the ability of individuals and businesses to harness the power of graph. It is built for people who'd rather be building innovative applications that deliver new insights than managing hardware.


TigerGraph Cloud's elastic pricing means users only pay for hours they use. Its ability to do SQL-like database computation along with ACID-compliant transactions benefits users with a lower total-cost-of-ownership compared to other platforms.
Download the TigerGraph Cloud Datasheet here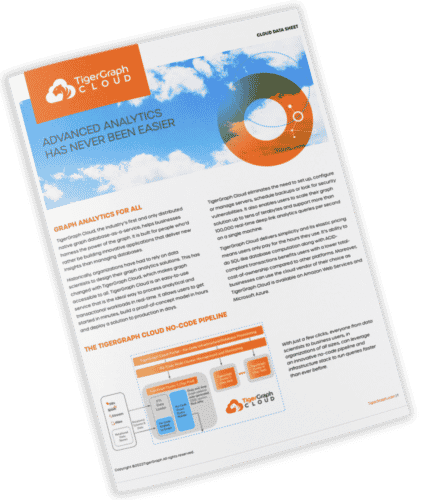 "TigerGraph Cloud is allowing our fraud prevention team to fully utilize data science to truly take the lead in the fraud prevention space."
Step by step on how to get started with TigerGraph Cloud. Start in minutes for free.